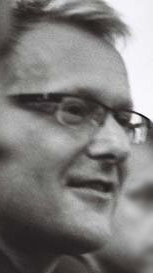 I have had the benefit of working with people across all age ranges. My main interests are with the anxiety conditions and I believe in the benefits of teaching people to be self compassionate when distressed and struggling to cope.
I am a fully accredited Cognitive and Behavioual Psychotherapist and an accredited Clinical Supervisor. My professional accrediting body is the British Association of Cognitive and Behavioural Psychotherapists (BABCP).
Below is a summary of my main professional qualifications. I also keep my knowledge current by reading widely and attending numerous continuing professional development training days and workshops.
Eye Movement Desensitisation and Reprocessing (EMDR) 2013
ACT and Mindfulness 12 week course validated by Hallam University (2012)
Clinical Supervision for Cognitive Behavioural Psychotherapists – Hallam University (2009)
Post Graduate Diploma in Cognitive Therapy (Salford Course Validated by University of Manchester) 2003-2004
Introduction to short term CBT – University of York (2001-2002)
Masters in Social Work 1996-1998 University of York
Diploma in Social Work University of York
Diploma in Counselling and Human Relations (1994-1996) Bradford And Ilkley Community College (Validated by Bradford University)
Degree in Community Studies with Youth and Community Specialism (1990-1994)